Need Cannabis Website Design?
Custom Web design, E-commerce, SEO, Packaging for Cannabis Companies
Web Design Services For Cannabis Companies
In the rapidly growing cannabis industry, having a professional and captivating online presence your cannabis website design is crucial for businesses to stand out and thrive. At Dynamic Local, we specialize in providing top-notch cannabis web design services tailored specifically for cannabis businesses in Canada. We understand the unique needs and requirements of cannabis industry, and our expertise allows us to create exceptional websites that effectively showcase your brand, products, and services.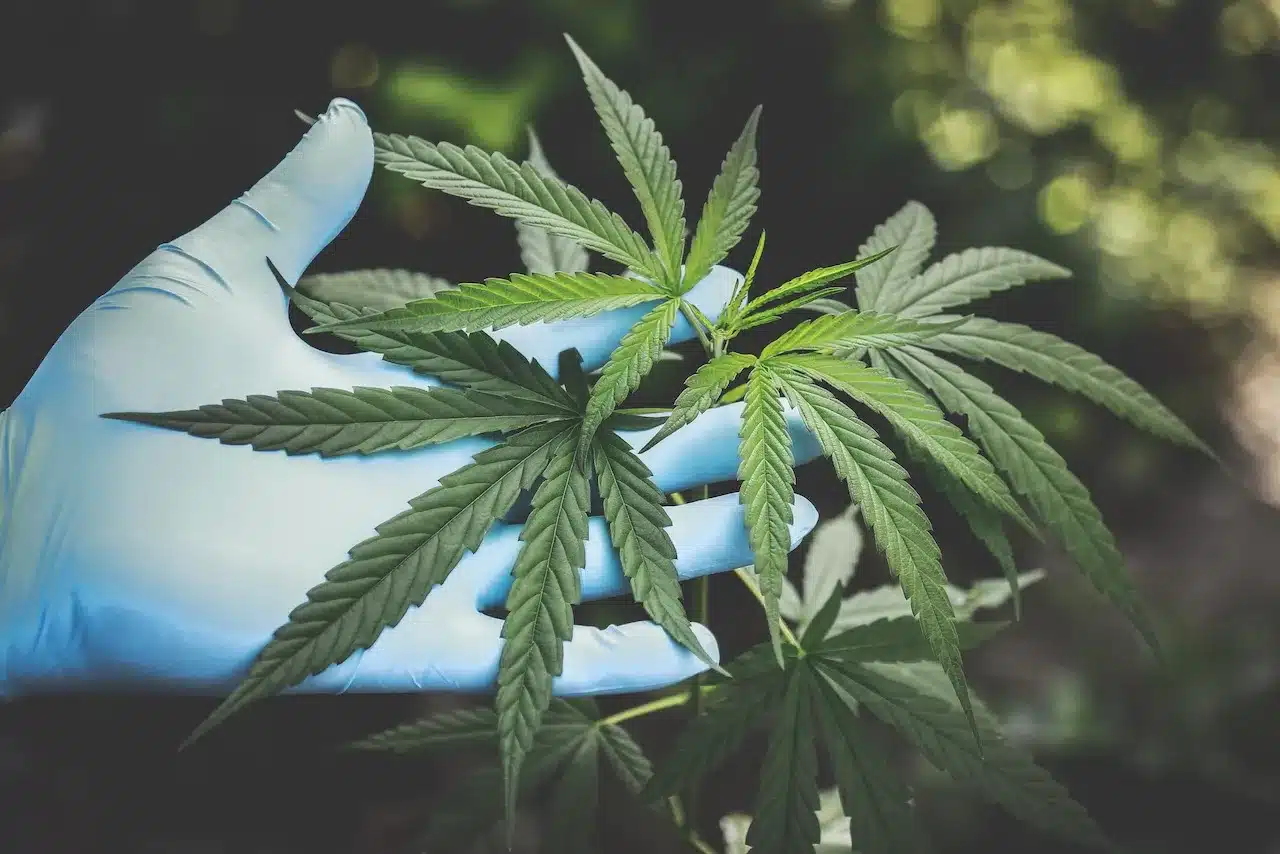 Web Design Expert Since 2009
With over 10 years of experience in web design and development, Dynamic Local has established itself as a trusted partner for cannabis businesses. Since the legalization of cannabis in Canada, we have been at the forefront of providing cutting-edge web solutions for companies in this industry. Our team of skilled professionals combines technical expertise with industry knowledge to create visually stunning and functional websites that drive results.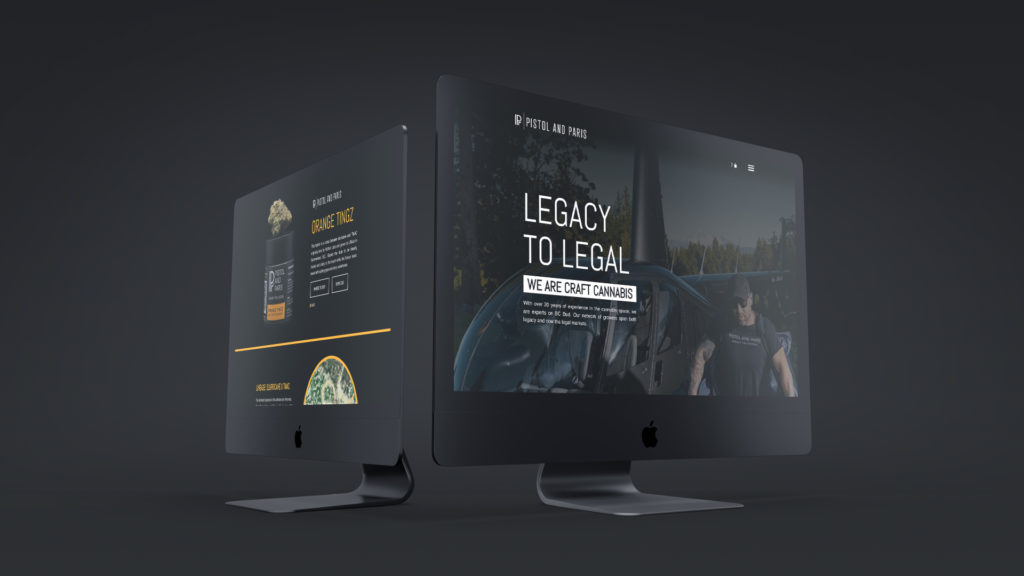 Pistol and Paris
Our team rebuilt and designed their cannabis website design in WordPress and incorporated a new edgy look that compliments the legacy lifestyle brand. Customers can now seamlessly navigate the site with the fly out menu, learn more about each product and find retailers using an integrated store locator.
Learn More About PISTOL AND PARIS Project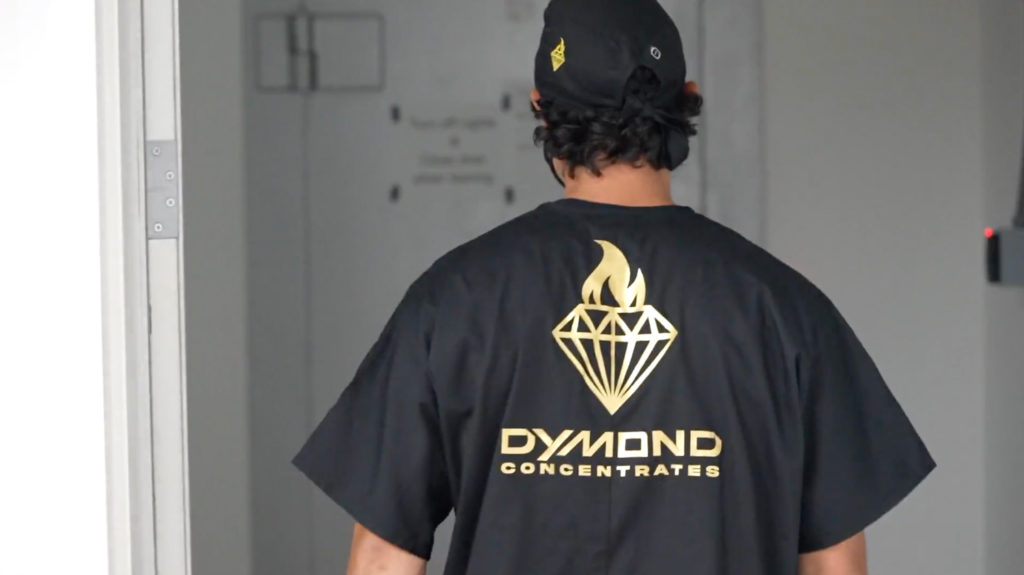 Dymond Concentratres
Their team hired Dynamic Local to create a professional brand that represented their high quality products and industry legacy. From logo design, website and packaging, to tradeshow booths, apparel and print, we were their one stop shop for all their design needs.
Learn More About Dymond Concentratres Project
Cannabis Website Design And Development
At Dynamic Local, we believe that a well-designed website is the foundation of a successful online presence. Our team of talented designers works closely with you to understand your brand identity and goals, creating custom cannabis website designs that are visually appealing, user-friendly, and optimized for conversions. We employ responsive design techniques to ensure your website looks and functions flawlessly across all devices.
Our web development services are designed to bring your cannabis website to life. From coding to integration of essential features, our experienced developers work diligently to create robust and scalable websites that meet your unique requirements. We utilize industry-leading content management systems (CMS) to empower you with easy content updates and management, ensuring your website remains up-to-date and engaging.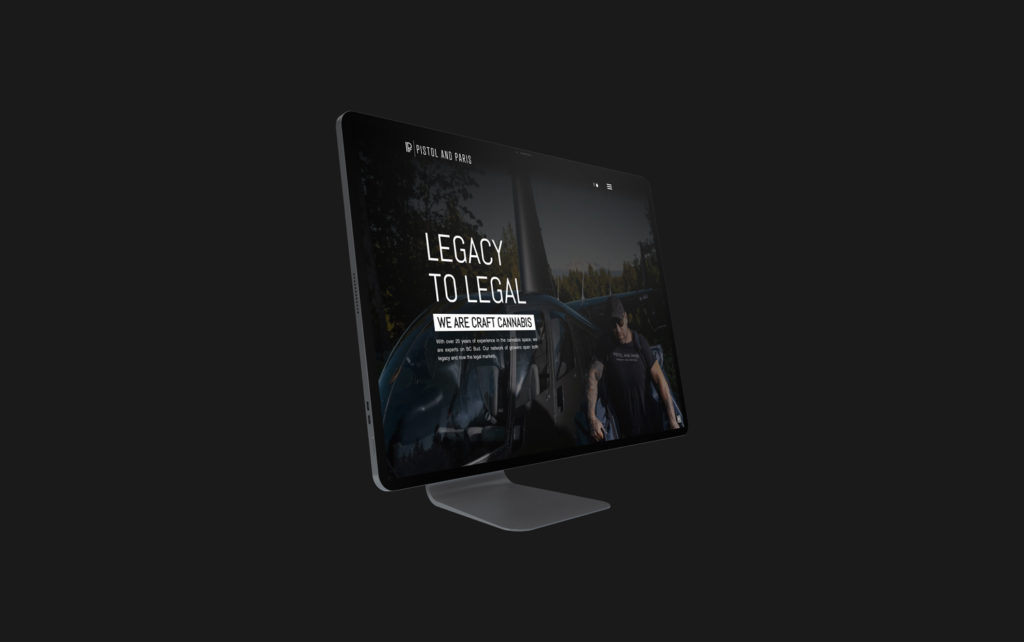 Cannabis E-commerce Website
Selling cannabis products online requires a secure and compliant e-commerce platform. Our team specializes in creating customized e-commerce websites that meet the specific needs of the cannabis industry. We integrate features such as product catalogs, shopping carts, secure payment gateways, and age verification systems, providing your customers with a seamless and trustworthy shopping experience.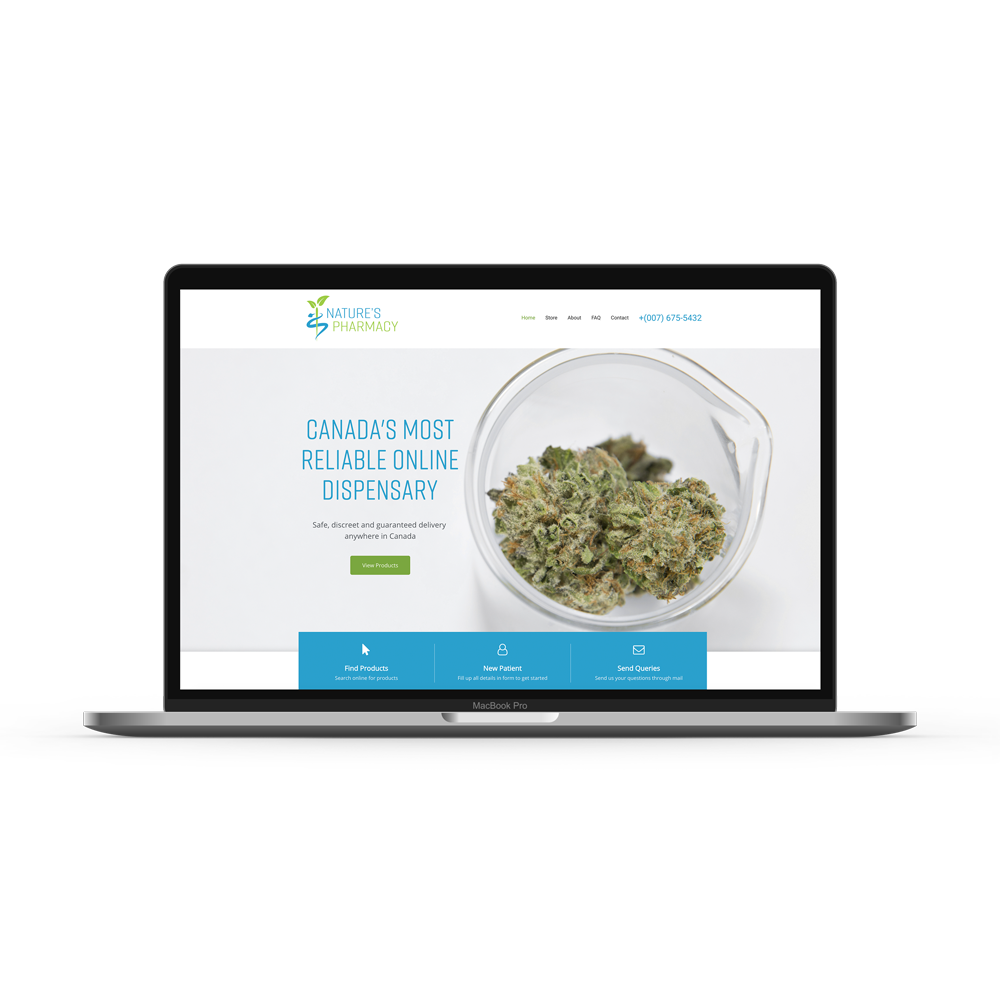 Cannabis Product Packaging
We understand that packaging plays a crucial role in the cannabis industry. Our design team can help you create attractive and compliant cannabis packaging that aligns with your brand identity. We combine creativity and compliance to design packaging that not only meets regulatory requirements but also captivates your target audience, making your products stand out on the shelves.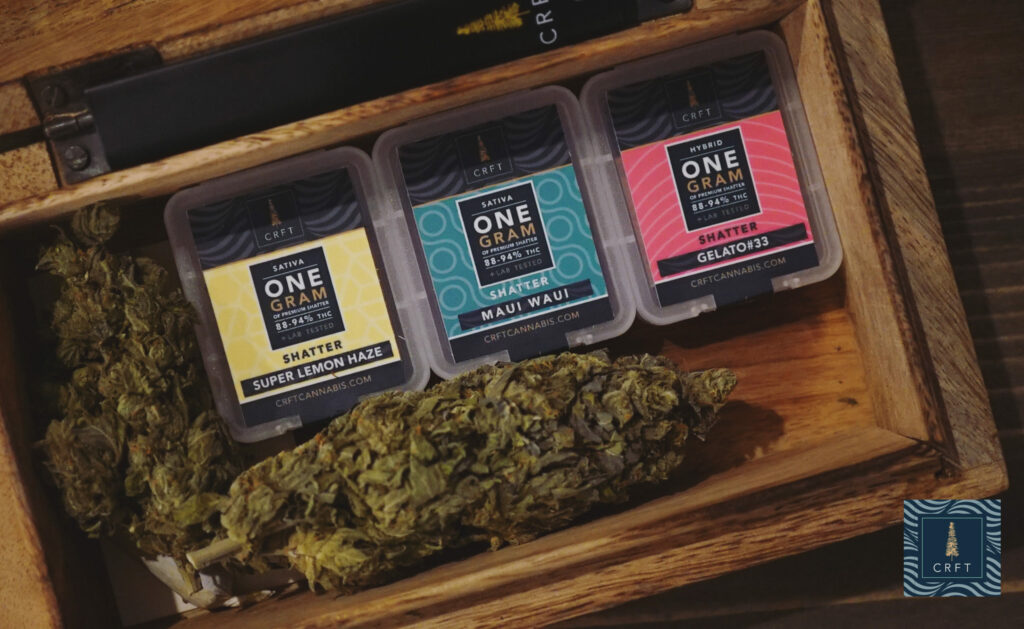 More Cannabis Website Design Services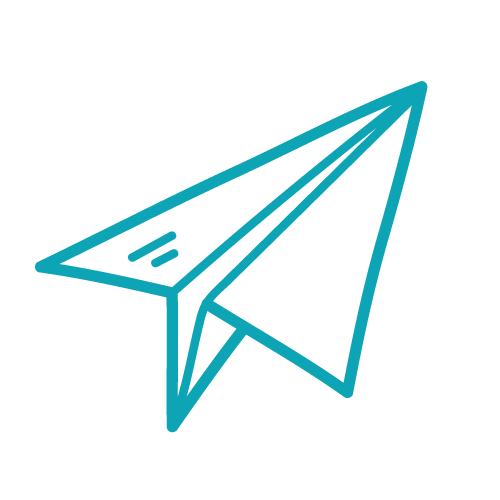 Labels + displays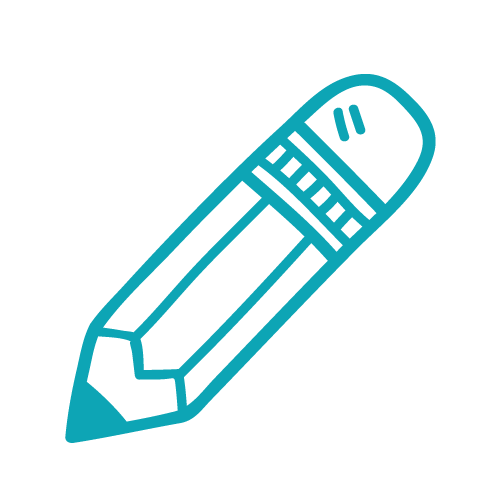 packaging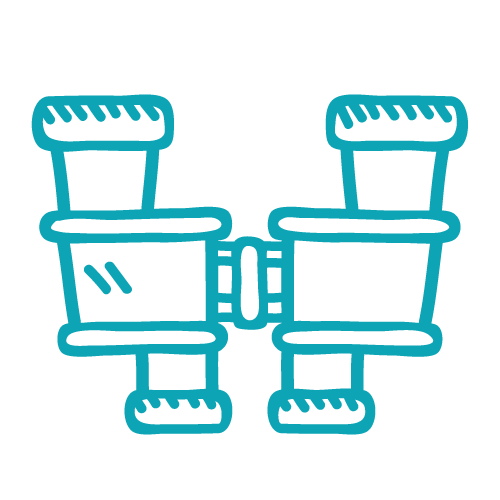 photography + videography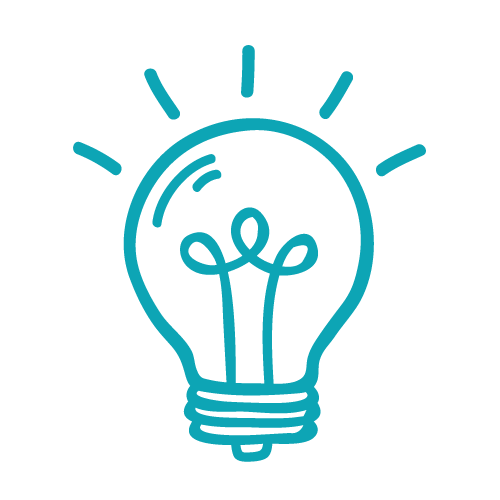 Branding
Why Choose Our Cannabis Website Design Services
Extensive Industry Experience
With over a decade of experience in web design and development, Dynamic Local has a deep understanding of the cannabis industry's unique needs. We have been working with cannabis companies since the legalization of cannabis in Canada, allowing us to develop a profound knowledge of the industry's dynamics and requirements.
We believe in delivering tailor-made solutions to our clients. Our team takes the time to understand your business, goals, and target audience, enabling us to create customized cannabis website designs that reflect your brand and resonate with your customers. We strive to create unique and branded experiences that set your cannabis business apart from the competition.
The cannabis industry is subject to strict regulations, and we ensure that our websites comply with all relevant guidelines. We prioritize security and implement robust measures to protect sensitive data and transactions, providing your customers with a safe and secure browsing and shopping experience.
Our track record speaks for itself. We have successfully partnered with numerous cannabis businesses, helping them achieve their online goals. We are proud to showcase our client success stories, testimonials, and case studies to demonstrate our ability to deliver high-quality results and exceed expectations.
Need a quote? Let's talk about how you can conquer your own market
More Information on Creative Multimedia
Another advantage of creative multimedia services is their ability to generate buzz and attention for a brand or individual. Creative multimedia services can be shared on social media platforms, embedded on websites, or promoted through advertising campaigns, reaching a wider audience than traditional forms of media. This can help businesses and individuals to increase their visibility, generate leads, and build their brand.
Creative multimedia services can be a cost-effective way to create high-quality content that can be used across multiple channels. By creating content that is visually appealing and engaging, businesses and individuals can increase the likelihood of their content being shared and enjoyed by their audience. This can lead to increased brand awareness, engagement, and ultimately, conversions.
Creative multimedia services are a powerful tool that can help businesses and individuals to create engaging, memorable experiences that connect with their audience. Whether it's through video, audio, graphics, or interactive elements, creative multimedia services offer a range of benefits that can help businesses and individuals to achieve their goals and stand out in a crowded digital landscape.